What a fun afternoon with Jill and Tara from the Faith Community Pharmacy of Northern Kentucky! Every week I am blown away by another nonprofit organization that goes above and beyond to help those less fortunate in our community. Faith Community Pharmacy does just that – They are the only charitable pharmacy in Northern Kentucky that provides free medications to uninsured residents in need.
……And it doesn't stop there! 
Faith Community Pharmacy collaborates with the Northern Kentucky Community Action Commission (NKCAC) to provide an outreach program in the rural areas and the inner cities where they deliver medications to clients who have transportation barriers and are unable to routinely pick-up their prescriptions at the main pharmacy in Florence. YUP! They actually deliver prescriptions to those unable to do it themselves. Absolutely amazing. 
Faith Community Pharmacy wants to keep you HEALTHY by providing the medication you need. If you need help obtaining your medications please contact them at 859-426-7837, visit their website HERE, or contact your physician to obtain a referral form.
Just a few months ago, FCP teamed up with their friends at Northern Kentucky Community Action Commissions Youth Build Program to help build a wheelchair ramp for one of their diabetic clients who recently had to have his leg amputated. WELL DONE!! 🙂
Faith Community Pharmacy will be hosting their Annual Golf Outing Event on June 2nd at AJ Jolly Golf Course! If you are interest in signing up to play or becoming a sponsor,
Thank you SO MUCH, Jill and Tara, for hosting Give Back Tuesday today!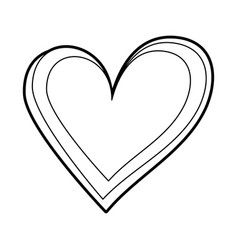 Jill and Tara's Picks: 
Don't Let Me Get Me – Pink
Finesse – Bruno Mars & Cardi B
Chandelier – Sia
Let You Down – NF
She Will Be Loved – Maroon 5
Hips Don't Lie – Shakira