Today on Give Back Tuesday we were joined by Tammy, Kim, Dellisa, Clark and Grace from the Bright Days Child Development Center!
Yup… We had a packed studio! 😉
Bright Days Child Development Center is a nationally accredited, 4 STAR Rated learning environment for children ages six weeks to 12 years old at all income levels. Children receive individualized classroom instruction from highly qualified staff who utilize developmentally appropriate, researched based curriculum. At Bright Days, their goal is to prepare children for success by setting the foundation for all future learning, not just in the cognitive realm, but socially and emotionally.
Their goal is to ensure children are ready to learn on their first day of school. High quality programs improve school performance; raise math and language abilities, sharpen thinking/attention skills, lower school dropout rates, improve and strengthen interactions with peers, encourage more exploratory behavior, and prepares children to succeed in school.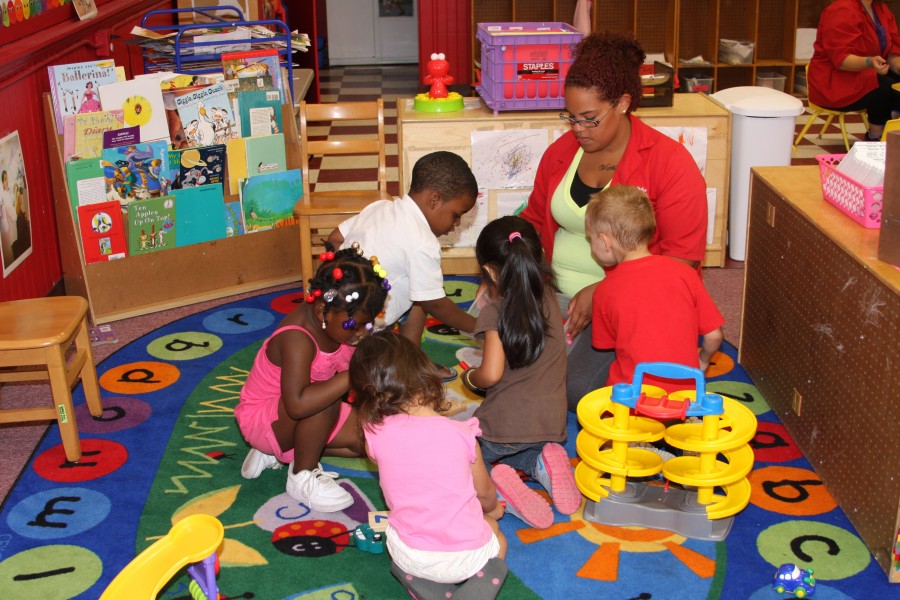 Interested in giving back to the Bright Days Child Development Center?
Well, you're in luck!
Right now when you donate $25 to Bright Days, your name is going to be entered to win meet and greet passes with Thomas Rhett this Friday at Riverbend!
Donate and enter to win HERE! 🙂
Thank you, Tammy, Kim, Dellisa, Clark and Grace for hosting Give Back Tuesday today!
You did a great job. 🙂
Today's Playlist: 
Wake Me Up – Avicii
Summertime – DJ Jazzy Jeff
Home – Phillip Phillips
Summer – Calvin Harris
Family Affair – Mary J. Blige
Old Town Road – Lil Nas X