Give Back Tuesday meets Give Back Cincinnati!
Wow! I had way too much fun today with Trevor and Michael – They picked some AWESOME throwbacks I haven't heard in a while!
These guys are doing some pretty cool things in our community. Give Back Cincinnati is an organization that aims for community service with a social twist. So, what does that mean? It means members can participate in as many or as few volunteer opportunities as they'd like, and at the end of the day, they celebrate new friendships over a beer, a burger or great conversation.
Sounds like fun, doesn't it?!
Whether you are new to Cincinnati trying to make new friends, or squeeze in some time volunteering, there are plenty of ways for you to get involved!
Coming up in a few days, Give Back Cincinnati will be hosting their Grill and Chill event! They would love for you to come! Volunteers will help prepare food for the residents at the Anna Louise Inn and women from the Off the Streets program, as well as interact with them through a variety of outdoor games (such as corn hole and bingo)! Following the event, they will head over to a local watering hole for a GBC Happy Hour.  🙂
If you are interested in making a monetary donation to Give Back Cincinnati, CLICK HERE <3
Thank you so much, Michael and Trevor, for hosting Give Back Tuesday!
I had a great time with you guys!! 🙂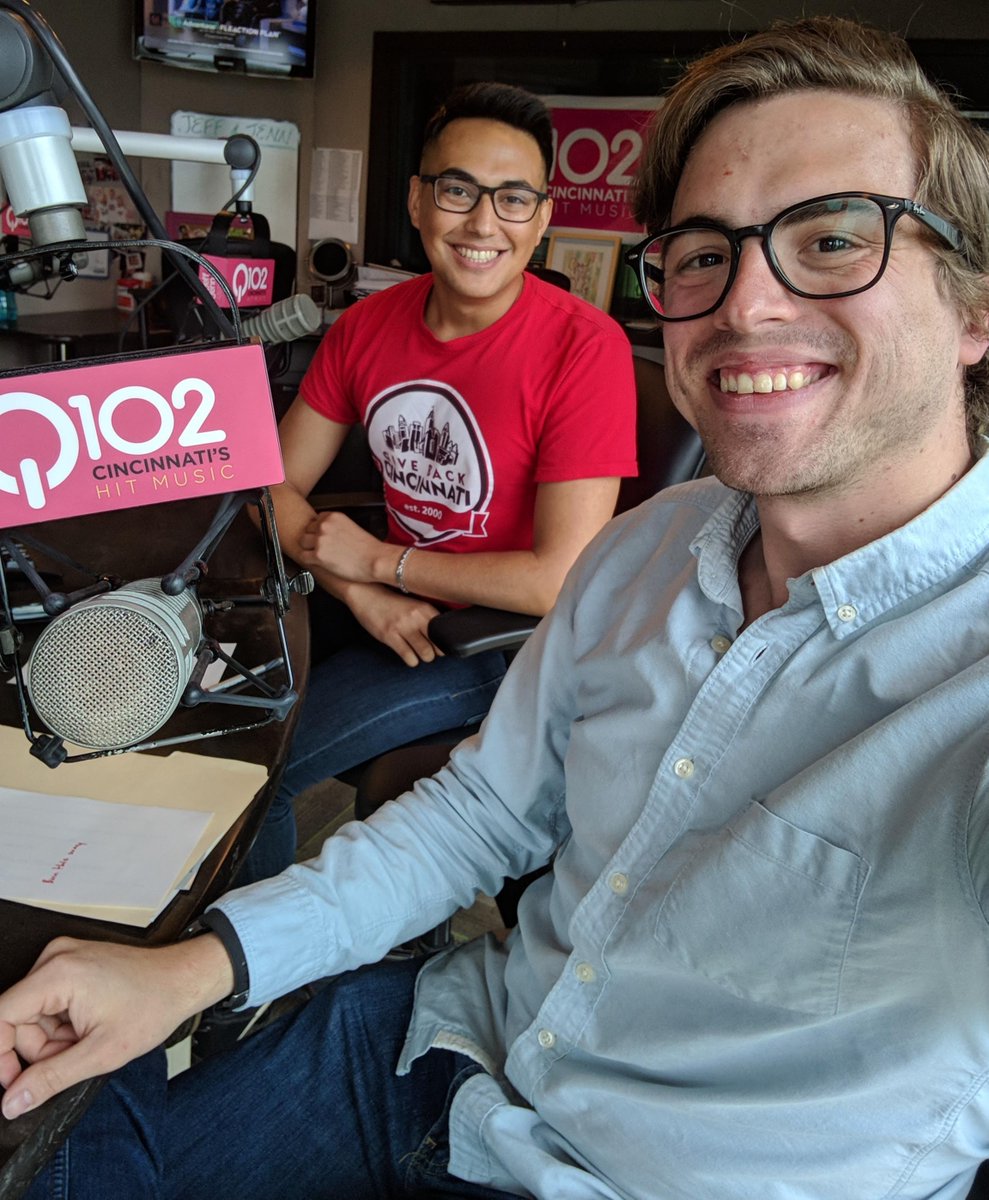 Trevor and Michael's Picks: 
This Is How We Do It – Montell Jordan
3 Little Birds – Bob Marley
Born This Way – Lady Gaga
Aaron's Party – Aaron Carter
Move Along – All American Rejects
What's My Age Again – Blink 182