Today on the show I was joined by Sara and Sarah from Hope's Closet!
This amazing organization is doing some pretty awesome things in our community… Hope's Closet builds intentional relationships to restore broken families. They LOVE displaced children and their families, PROVIDE encouragement, support, and material needs, and INSPIRE hope in a loving God.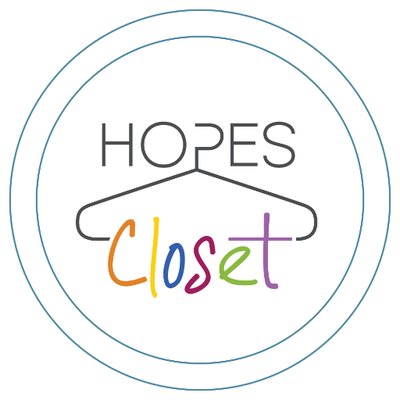 Hope's Closet is extremely passionate about helping kids in the foster care system feel confident and happy in the clothes they wear. Their clothing boutique is available to any child involved with children services. They offer 6-8 outfits, pajamas, undergarments, coats, socks and shoes to children twice a year (winter/summer), at back to school, and when there is a size change. They also have baby equipment and accessories available as needed.
Each child is paired with a personal shopper when they visit Hope's Closet to shop for clothes! They want the kids to feel extra special when they come in to pick out some new outfits 🙂
Hope's Closet is ALWAYS accepting donations for their boutique! New or gently used clothing, socks, shoes, coats, jackets, backpacks, school supplies, toiletries (sizes range from preemie through teen and can be dropped off at Hope's Closet!)
By providing children with new or gently used and up-to-date clothing, and supplies, they can help raise their self-esteem allowing them to feel good about themselves regardless of their unfortunate situation.
If you are interested in making a monetary donation or becoming a volunteer at Hope's Closet, CLICK HERE ❤
Don't miss the Evening of Hope Gala on September 29th at the Savannah Center in West Chester! Buy your tickets, HERE 🙂
Thank you so much, Sara and Sarah, for hosting Give Back Tuesday!
Sara and Sarah's Picks: 
Are You Gonna Be My Girl – Jet
You Get What You Give – New Radicals
Since You Been Gone – Kelly Clarkson
Truly Madly Deeply – Savage Garden
Unwritten – Natasha Beddingfield
Sugar We're Going Down – Fall Out Boy