Let me start off by saying…. Kristen and Jessica from Parental Hope are an absolute BLAST! These girls had me cracking up throughout the entire show 🙂
Parental Hope's mission is simple: Raise infertility awareness and provide emotional and financial support to hopeful couples battling infertility.
Did you know one in eight couples suffer from infertility and 7.3 million women require infertility treatments during their reproductive years?
According to the National Survey of Family Growth—infertility has become a pervasive and silent tormentor, often shrouded in secrecy and shame. Impacting men and women alike, infertility does not discriminate and can have devastating long-term effects, physically, emotionally, and financially.
That's where Parental Hope comes in 🙂 
They help couples battling infertility in the following ways:
-Through the Parental Hope Family Grants, they help alleviate the financial burden of infertility.
-Through various events and public outreach, Parental Hope advocates for those struggling with infertility by raising awareness and educating the public.
-Through quarterly peer-led support, Parental Hope helps alleviate the emotional burden of couples battling infertility.
Founders of Parental Hope: David & Jennifer Bross
Parental Hope is hosting an event on April 21st – Tickets are still available!
This is a great event! Admission includes an open bar, dinner by the bite, live entertainment provided by 3 Piece Revival, and silent auction at the Newport Syndicate from 6 PM- 10 PM.
AND don't forget about the IVF RAFFLE (generously donated by the Institute for Reproductive Health)! Yes… You read that right. You could win a FREE IVF cycle!
Make sure you follow Parental Hope on social!
Thank you so much, Jessica and Kristen, for a fun afternoon!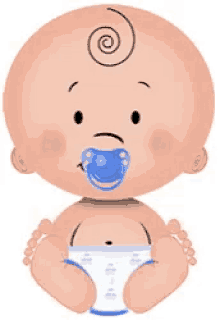 Also – Thanks for picking some awesome throwbacks!
Each song the girls chose had the word "Baby" in it! "Shots" by LMFAO reminded them of all the IVF shots one has to endure during treatments 🙂
Justin Bieber – Baby
LMFAO – Shots
Britney Spears – Baby One More Time
Beyoncé – Baby Boy
TLC – Baby-Baby-Baby
Sir Mix-A-Lot – Baby Got Back
Would you like to be on Give Back Tuesday and host the Pick 6? I would love to hear from you and learn more about your charity! Send me an email
GiveBackTuesday@wkrq.com
Because we are encouraging listeners to make donations to your cause, all charities will need to be a 501(c)(3) nonprofit organization